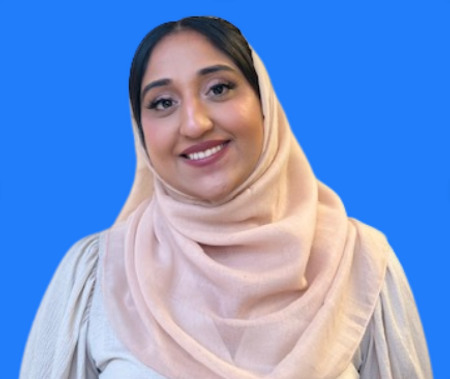 Back to Team
Aneesa
Altaf
Healthcare Recruiter
​I have been in recruitment since 2017. During my experience working within Temporary Recruitment, I have helped staff NHS Hospitals, Local Borough Councils, Private Surgeries and Residential Homes across the Northwest of England. Currently I work within the Temporary Healthcare Team and my focus is supplying residential childrens homes with reliable support workers.
I pride myself in being able to bridge the gap between my workers and clients. My approach in recruitment is very much tailored to the needs of the current market and my candidates. I believe in a fast, efficient, and hassle-free registration process which allows my workers to be screened, compliant and out to work within a matter of a few days. I enjoy being able to build long term relationships with my Clients and Candidates.
Having a Bachelor's in Science I feel allows me to understand the complex needs, physical and mental illnesses present in the Children, and Young People I work with.
For more information, please contact me further.​