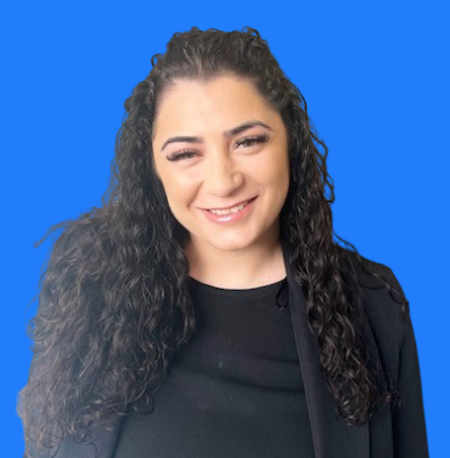 Back to Team
Larissa
McLatchie
Principal Healthcare Recruiter
​I have worked for Time Recruitment since 2016 and in that time I have progressed from Trainee to my current role as Principal, where I specialise in the placement of permanent nurses into a nursing home environment in the West Midlands & Birmingham.
I am highly focused, have in-depth knowledge of the Healthcare sector and work alongside some of the largest healthcare providers in the UK. I have achieved this by ensuring that my candidates and clients receive the best service from me and pride myself on this.
I really enjoy my job and the career I have built here and can't wait to see where the future takes me. So far I have achieved a consistent track record of successfully smashing targets and have been awarded 'Consultant of the Year' for two consecutive years.
Coming from a Seaside town and now living in Manchester I try to get home as often as I can to breath in the salty air and if not doing this at the weekends I have been known to enjoy a good dance.
Senior Nurse
Worcestershire
Up to £51870.00 per annum
Senior Nurse Location: Worcester, West Midlands Setting: Neurological rehabilitation care home Salary: £23.75 per hour (Equivalent to £51,870 per annum) + Paid Breaks + Enhancements!Hours: 42, 3x shifts one-week 4x shifts the next!Time recruitment is selecting for a Senior Nurse to join an exemplary national care provider in the local area of Worcester. The home is very much in its infancy having only been opened since 2020! With excellent staffing ratios plen...

Larissa McLatchie
Principal Healthcare Recruiter
Unit Manager
Newcastle-under-Lyme
£52715 - £55209 per annum
Unit ManagerLocation: Newcastle-Under-Lyme, StaffordshireSalary: £23.04 - £24.13PH (Equivalent to £52,715 - £55,209 per annum + £2.00 overtime ratesHours: 33 or 44 - days only clinical and allocated supernumerary timeShifts: 8.00am - 8.00pmUnit Manager required for an exceptional service which has just achieve a "Good" CQC rating and is also purple bow for Palliative care. A historical nursing home service cares for elderly residents aged 65 and above; some o...

Larissa McLatchie
Principal Healthcare Recruiter
Registered Nurse
Northampton
Up to £39312.00 per annum
Registered NurseLocation: Northampton, East MidlandsSalary; £21.00 per hour + Paid Breaks (Equivalent to £39,312 per annum)Hours: 36, Days or Nights availableRegistered Nurse required. My client is rated a top 20 large national group with 22 years' experience in the care sector, with continued growth and excellent standards and reputation this is a fantastic opportunity to join an industry leader. The Registered nurse will be joining a nursing home service which is...

Larissa McLatchie
Principal Healthcare Recruiter