Back to Insights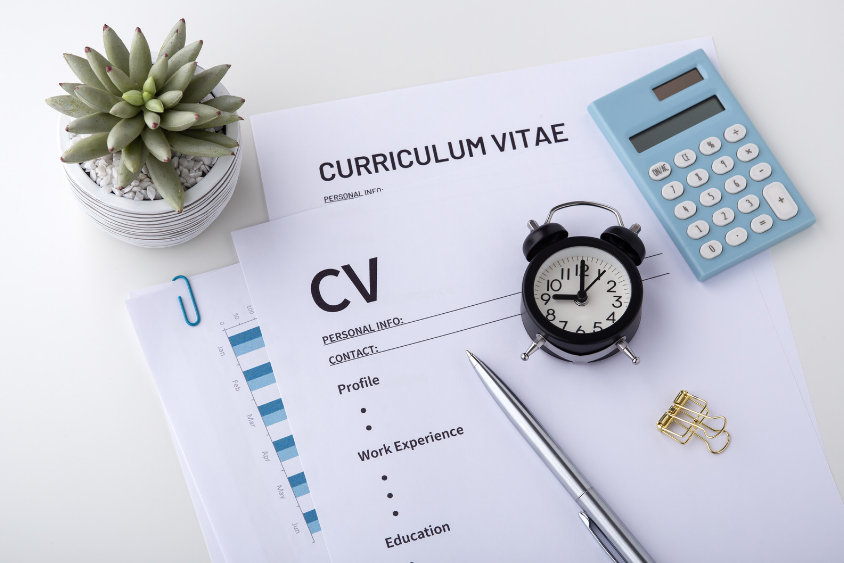 ​A picture is worth a thousand words. Let us paint you a brighter future.
Your CV is the first step towards achieving your dream job and impressing a future employer. Instead of blindly submitting, let's spruce up your profile to help you get it right on the very first attempt.
Who knows? It's one small change to your job search, one giant leap towards getting the job of your dreams.
​
The importance of having a good CV
Having a top quality CV will considerably boost your chances of progressing to the interview stages, so it's worth putting in the effort on the content and presentation. The average recruiter will spend between 5-7 seconds looking over your CV before deciding to move forward, which is all the more reason for you to highlight your assets as clearly as possible.
You need to ensure that you are concise and accurate with what you say. As a rule, your CV should not be longer than two pages, therefore you need to highlight your skills, expertise and value which are confined to the position you are applying for.
An employer will look for the following information when checking your CV:
Personal details
You should include essential details such as your name, address, a contactable phone number and your email address. If you wish to do so, you may also include your gender and date of birth, but this is not obligatory.
Personal profile
A personal profile is not essential, but it can be an effective means of expressing your personality to a potential employer. Employers sometimes look for more than just history and merit on a CV, so the inclusion of any character traits can be very beneficial. Remember to include keywords and keep it brief.
Key skills
This section should be dedicated to any relevant skills you have. There are plenty of skills that we can pick up both inside and outside of the work environment that can help with our careers. When applying for a specific job you should consider any skills that might be useful or add value to your CV even if they don't immediately appear so.
For example:
IT skills

Foreign languages

Technical abilities

Driving licence
Employment history
Here is your chance to display your employment history up until this point. The main focus here is to highlight therelevant experienceyou may have, as well as any skills or traits you picked up along the way. So, if you are applying for a job as a writer you may want to leave out the time you worked in a supermarket. When writing your employment history, consider the following:
Include a job title, company name and start / finish dates as the heading

List any relevant responsibilities and achievements, using examples from your job description to back this up

Explain any gaps in employment – for instance if you were travelling, write down what you learnt and any personal developments you gained.
Education and qualifications
In this section you need to provide any relevant education and training until this point in your career. This needs to be a chronological list of your school, college and university qualifications as well as the grades that you obtained while studying. The detail you will go into for each section will be dependent on your level of education.
Interests
Next you should include any interests that are relevant to the position. Try and not go overboard on this section; just stick to hobbies and interests that can portray something about your personality to your employer. Don't be afraid to think outside of the box!
References
The final part of your CV should be left for any references you may wish to include. They can be contacted to support your claims and give a character profile. However, you don't have to fill out this section, instead you can leave a note to give contact references upon request.