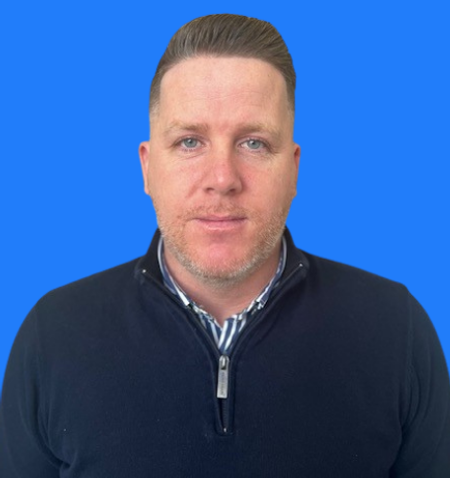 Back to Team
Gary
Gittings
Engineering Divisional Manager
​I joined Time Recruitment back in January 2019 and have been in the Engineering Industry since 2017 so six and half years in total. Since then I have developed my skillset and knowledge which has helped me in progressing from Consultant to Divisional Manager.
One of my real passions is to manage and coach the development and continuous improvement of all consultants within the division so they are able to reach their full potential.
I would say my previous experience within the industry gives me an edge over others as I have a real understanding of what my clients and candidates are looking for which enables me to get the job done correctly first time.
One of my biggest achievements so far, both personally and as a team, is winning Sales Division of the Year in 2022 and Most Improved Division in both 2019 (First year in the job) and again in 2022.
Outside of work I have always been a competitive sports person, and my first real love is Football. From 14 to 16 years old, I was part of Liverpool F.C football academy and in my older years I played semi professional football for a number of clubs playing in the Unibond and North West Counties football leagues. These characteristic's I have taken into the workplace and has supported me on achieving & maintaining the best results possible.
Engineering & Manufacturing
Permanent
Manual Turner
Wirral
Up to £15.25 per hour
Manual Turner. My client is looking for an experienced Manual Lathe Turner for their busy workshop based in Wirral.Operator must be able to work to tight tolerances and be proficient in reading drawings.Operator will be working on the following traditional lathes (8 no) :- Dean Smith & Grace, Colchester Mastiff, Ajax LathesSalary: £15.25 per hour Working hours: 8.00am - 4.30pm Mon/Thurs 8.00am-2.30pm Friday 38 hrs. per week...

Gary Gittings
Engineering Divisional Manager
Engineering & Manufacturing
Permanent
Product Manager
Hyde
Negotiable
Product ManagerHydeSalary NegotiableWorking Hours: 40 per week (8.00am until 5.00pm). Hours of work may vary as required to fulfil the requirements of the role.Main Purpose of the Role:* Take full ownership for the product(s) within the company.* Deliver new and existing company products to market. * Develop and lead the Vision, Roadmap and Strategy for the product such that it supports the company's overall strategy and goals.* Manage ...

Gary Gittings
Engineering Divisional Manager
Engineering & Manufacturing
Permanent
CNC Miller / Programmer
West Yorkshire
Up to £29640.00 per annum
CNC Miller / ProgrammerHalifaxUpto £17.00 per hourTime Recruitment Solutions are currently assisting a well established, large manufacturer who due to continued growth and expansion are seeking an experienced CNC Miller who is able to Program. They are looking for someone who has the skills to manufacture products for both our in house and sub-contract requirements.They have invested heavily in state-of-the-art equipment, enabling them to be at the foref...

Gary Gittings
Engineering Divisional Manager