Back to Insights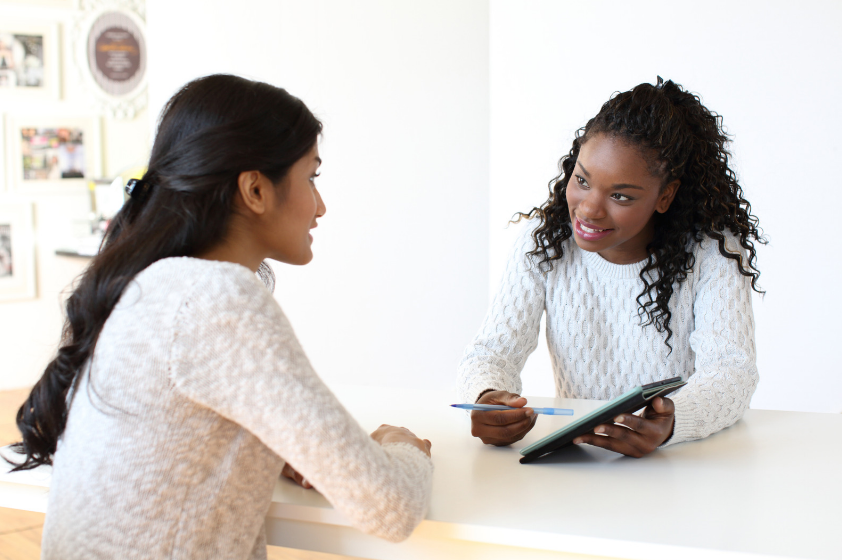 ​You only get one chance with first impressions – so make it a good one.
Congratulations! You've impressed a potential employer with your CV and given them a reason to hire you, but before giving yourself a pat on the back there's still the small matter of dealing with the interview. We can give you all the tips you need to succeed and help you land that dream job of yours.
Interview tips that will help secure a job offer
Getting to the interview stage means that you've already impressed your potential employer, so there's no reason to worry, right? Well, for a lot of people, the interview process can be a daunting task and this can result in them not securing the role.
It's normal to feel nervous before an interview. Naturally, you want to impress and show off your best attributes. In order to give yourself the best possible chance, it helps to prepare and practice for the interview. Take note of themost common interview questions[INSERT LINK TO INTERVIEW QUESTIONS BELOW]and have a closer look at the interview tips below:
Do your research
Taking the time to research the company you're about to interview with will help improve your chances of securing a job. Putting in a little extra work will go a long way to impressing the interviewer and put you in good stead when it comes to answering the more "difficult" questions. Spend some time browsing through the company website.
Think of some questions
This applies to both what you and the interviewer have prepared. Think of some potential questions to ask at the end of the interview to show that you have been listening and thinking critically. Also, prepare yourself for any possible questions the interviewer may ask to avoid any awkward silences or mistakes.
Keep up appearances
Look the part, be the part. Most businesses will apply some form of dress code, so in order to convince your interviewer that you fit in you should dress accordingly. There are occasions where these rules are a little more relaxed, but you only get one chance to make a good first impression so don't take any risks.
(We can look at doing a blog in future which goes into interview dress in more detail)
Clear your thoughts
On the day of your interview allow yourself some extra time to clear your thoughts and gather yourself. Remember to take all your documents with you and anything else you might need, but also think about what you're going to say and how you will present yourself. Look your interviewer in the eye and picture yourself working there. Be confident.
Breathe and smile
Nerves can often get the better of us. They make us act untoward and say things we wouldn't usually say, but by simply breathing naturally you can give yourself some time to compose yourself. Smiling shows confidence and maintains a level of calmness, which will be received well by your interviewer.
Take notes
It can be hard trying to remember every last detail during an interview. Sometimes we disregard the smaller things for the bigger ones, but by taking notes you won't have to worry about forgetting any details. It also shows the interviewer that you're a good listener and that you can take on board different information which can be valuable in the workplace.
Finish on a high
Once you've gone through the formalities of the interview and you feel it winding down, try and conclude on a positive note. People will naturally remember you by the last thing you say, so try and keep it lighthearted and as natural as possible. Who knows? It could be the thing that swings in your favour.