Back to Insights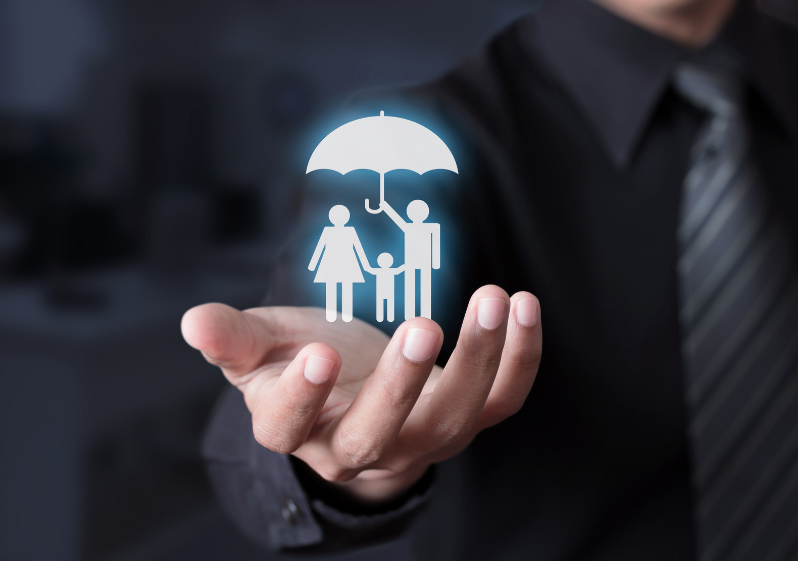 What does a career in Insurance look like?
If you're thinking about a career within the insurance sector, our useful guide may help you decide on the type of role you would like and whether this job would be suitable for you. The insurance sector is absolutely vital for individuals and businesses, as it helps minimise the financial risks associated with most activities.
​What is insurance?
Firstly, let's look at a definition of insurance. You can consider insurances as a type of risk management. They offer individuals a number of protections, alongside protection for business organisations, too. The financial protection offered by insurance can help ensure that consumers and businesses don't lose everything in the event of calamities, such as fire, car crashes, burglary, etc.
The entire insurance sector is based on the successful calculation of the risks involved for clients and the likelihood of needing to pay out on claims. Once these risks have been assessed, it's possible to put a price on how much the cover should cost.
So, what do insurers do?
Consumers and business organisations are often legally obliged to take out insurances, such as motor insurance, building insurance for property owners and employers' liability insurance for any company that takes on workers. Other insurances are voluntary. The one thing all insurances have in common is that they can reduce the financial risks that could occur in the event of claims. For example, an electrician working on a job in a private house would likely have tradesman insurance. This would provide cover for the electrician if the homeowner fell and broke a leg or did more serious damage due to cables being in the way. If this were to happen, it is possible the homeowner would put in an injury claim for damages against the electrician.
In the above example, an insurance company would assess the likelihood of the tradesman's client suffering from an injury as a result of loose cabling in properties and other likely problems. The insurance premium charged would be a reflection of the potential risks.
There are more than 300,000 workers in the UK insurance sector and a variety of roles are available. The insurance sector is split into two sectors, these are general insurance and life cover. Life insurance cover relates to injury or early death and is often associated with savings and pensions. General insurances offer the protections needed for personal injuries, liabilities and properties.
Working in the insurance sector
The insurance sector is fairly buoyant but has had its ups and downs. Lloyds of London is a renowned global insurer and has been trading since 1686. One of the major attractions of the insurance sector is that it will always be in demand, as people will continually look for ways to minimise risks. It is a dynamic sector of industry and provides good career prospects and salaries. Regular employment reviews make it possible to move up to higher levels for employees that join in entry-level positions. It's also possible to train while you earn in this sector, so having a degree is not always beneficial.
Top skills needed to work in the insurance sector
Working with insurance often means dealing with customers, and so this makes customer service skills and good communication skills essential for most people working in the sector. It's already been noted that maths skills will be essential for some insurance roles, including actuary jobs which will require statistical and computer modelling input. Analytical skills are also important to many insurance jobs, such as risk assessors or client facing roles in which the right policies need to be sourced for individual clients.
Some of the careers you will find within insurance include:
Actuaries or analysts
Analysts are the financial experts that calculate the possibilities of events happening and the associated risks. They need to be extremely methodical and possess good research and maths skills.
Insurance sales team
The sales teams employed by insurers are responsible for signing up new customers. This is often carried out by online customer service teams nowadays.
Claims inspectors
Insurance claims inspector roles involve determining whether clients are making legitimate claims. There are many ways people will attempt to claim cash on insurances. For example, holidaymakers very often try to claim cash back on holiday insurances following hotel breaks, and it's up to inspectors to find out whether these claims are genuine.
Insurance brokers
An insurance broker can act for a number of insurers and advises consumers and businesses about the most appropriate insurance for their needs.
Some of the other jobs within the insurance sector include insurance account manager, risk surveyor, and underwriter.
Getting a job in the insurance sector
Finding the job you want in the insurance sector will depend greatly on your qualifications. If you're a graduate, you may find it easy to get onto one of the highly regarded graduate schemes offered by the big insurers. School leavers may be able to enter the profession in an apprentice role, which will offer plenty of opportunities to acquire NVQs and industry-specific qualifications.
The level of experience needed for insurance roles varies between different jobs. You will be expected to have excellent computer skills, however, and if you can evidence experience using different types of claims or underwriting software this will be very useful for most job roles. A high level of communication skills will also be needed for most jobs. Many of these skills will be tested during the interview process, so it's important to prepare well before any job interview.
Time Recruitment are specialist recruiters within the insurance sector, we're more than happy to talk to candidates and discuss the roles we have available (insert link https://www.time-recruitment.com/jobs/insurance). If you're a candidate looking for a role within the insurance sector or an employer wanting to discuss recruitment to ongoing vacancies, get in touch to learn more.