Back to jobs
Job description
Account Manager
£27,000 + £35,000 - £40,000 OTE
Ashton
Monday to Friday - Office hours
Free Parking / Subsidised Staff Restaurant
Company overview:
Our client is a thriving Business Solutions Provider in Ashton that has targets to grow its revenue by £50m & double its product range in the next 18 months. The company is top 3 in the UK in its space & has ambitions to be number 1 by 2025.
They're looking to hire an Account Manager due to high demand & have a great offering. Account Managers will join a team where 100% of people hit target & top performers earn £50,000.
You'll join a business where people are valued, stay long term, and their personal development is prioritised. This role reports into an impressive Sales Leader, who is honest, trusting, provides autonomy & loves developing people.
The job:
* Account Managers will manage 300-400 existing, spending accounts
* Working B2B across all industries in the UK
* Making around 25-30 calls per day
* You will use a solution-based sales approach & fact find approach
* Understand customer needs, wants, and pain points
* Upsell & cross-sell to maximise revenue
* You'll educate customers on products, services & the market
* Manage the entire sales process & control your earnings
* Retain clients & renew contracts
* Working collaboratively with internal departments to ensure a smooth sales cycle
* The role is autonomous, and you can implement your style to get the best results
The package:
* £27,000 salary
* £35,000 - £40,000 OTE in year 1
* £45,00 - £50,000 in year 2
* Monday to Friday - 8.30-5 or 9 - 5.30
* 22 holidays including bank holidays
* Free parking
* Subsidised restaurant on-site
Requirements:
Experience in Sales / Account Management is required.
Account Manager, Sales, Sales Executive, Sales, Business Development, BDM, Ashton, Manchester, £27,000, £35,000, £40,000.
Time Recruitment Solutions Ltd is acting as an Employment Agency in relation to this vacancy.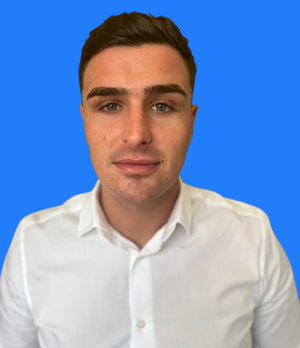 Senior Recruitment Consultant