Back to jobs
Injection Moulding Setter
Job description
Due to continued success my client situated in Wythenshawe are seeking Injection Moulders to join their team and contribute to their ongoing success.
Responsibilities:
As an Injection Moulder, your responsibilities will include:
* Monitoring production processes to ensure optimum running conditions.
* Performing tooling changeovers efficiently.
* Resolving machine-related production and quality issues in a timely manner.
* Providing efficient end-of-shift handovers to the next shift.
* Producing high-quality moulded products that meet specifications.
* Cleaning barrels and screws as needed.
* Assisting with the start-up and shutdown of extrusion lines.
* Monitoring and maintaining product quality according to specifications.
* Using a forklift and manual means to move raw materials and finished products.
* Performing tool trials and adjustments as required.
* Collaborating with other moulding setters and operators to achieve optimum production.
* Minimising scrap by making every effort to keep moulded product waste to a minimum.
* Maintaining a clean and organised workplace, practicing good housekeeping within the department.
* Measuring and recording quality checks throughout each shift and monitoring product quality.
* Following and understanding operating procedures and setting sheets for moulded products.
* Reporting any breaches of work rules to the Production Manager immediately.
Qualifications:
To be successful in this role, you should possess the following qualifications and skills:
* Previous experience in production or manufacturing settings preferred.
* Strong attention to detail and a commitment to producing high-quality products.
* Ability to operate and adjust machinery, including forklifts.
* Problem-solving skills to efficiently resolve machine-related issues.
* Excellent communication skills for effective collaboration with team members.
* Adherence to safety protocols and workplace rules.
* Willingness to work in a fast-paced environment and adapt to changing production needs.
Hours of work: Days and shifts so need to be flexible.
Time Recruitment Solutions Ltd is acting as an Employment Agency in relation to this vacancy.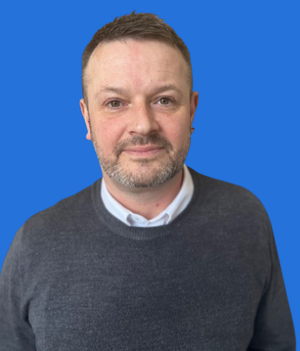 Industrial Divisional Manager