Back to jobs
Posted

19 May 2023

Salary

£45000 - £48000 per annum + Company Van or Car Allowance

Location

Manchester

Job type

Permanent

Specialism

Construction & Property

Reference

948116_1684502137

Expiry

18 June 2023
Job description
Full time Site Manager Role
£45,000-£48,000
Company Van or Car Allowance
Expenses
Pension
Company Benefits
We are seeking a skilled and experienced Joinery Site Manager to oversee and coordinate all joinery-related activities on construction sites. The Joinery Site Manager will be responsible for ensuring the successful execution of joinery projects, managing a team of craftsmen, and ensuring adherence to quality standards and project timelines. The ideal candidate will have a strong background in joinery, excellent leadership skills, and a keen eye for detail.
Responsibilities:
Site Management:
Plan, organize, and oversee joinery projects from start to finish, ensuring timely completion within budget and according to specifications.
Collaborate with architects, designers, and contractors to review project plans, assess joinery requirements, and provide input on feasibility and construction methodologies.
Develop project schedules and allocate resources, including manpower, materials, and equipment, to ensure efficient project execution.
Monitor project progress, track milestones, and proactively address any issues or delays to ensure projects stay on track.
Team Leadership and Coordination:
Manage and supervise a team of joiners and craftsmen, providing guidance, training, and performance feedback.
Assign tasks and responsibilities to team members, ensuring that work is distributed effectively and productivity targets are met.
Foster a positive and collaborative work environment, promoting teamwork, safety, and adherence to quality standards.
Collaborate with subcontractors, suppliers, and vendors to ensure timely delivery of materials and resolve any joinery-related issues.
Quality Control and Safety:
Implement and enforce quality control measures to ensure that joinery work meets specified standards and client expectations.
Conduct regular inspections and quality checks throughout the construction process to identify and rectify any deficiencies.
Ensure compliance with health and safety regulations and promote safe work practices on the construction site.
Address any safety concerns or incidents promptly, taking appropriate corrective actions.
Requirements:
Proven experience as a Joinery Site Manager or a similar role in the construction industry.
Strong knowledge of joinery techniques, materials, and industry best practices.
5 + years at Site Manager level
Fit out, main contracting background
Proficient in reading and interpreting construction drawings, plans, and specifications.
Strong problem-solving and decision-making abilities, with a keen attention to detail.
Excellent communication and interpersonal skills to effectively collaborate with stakeholders at all levels.
Familiarity with relevant building codes, regulations, and safety standards.
Valid driver's license and willingness to travel to different construction sites as required.
If you would like to apply for the role, please call the office on 0161 238 9776 and ask for Hannah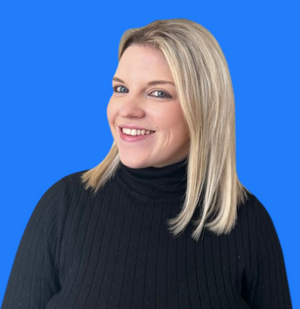 Principal Construction Recruiter