Back to jobs
Posted

25 May 2023

Salary

£48000 - £50000 per annum + Car Allowance & Package

Location

Leeds

Job type

Permanent

Specialism

Construction & Property

Reference

948222_1685091524

Expiry

25 June 2023
Job description
Construction Aftercare Manager
Full time role
£48,000-£50,000
Car Allowance
Expenses
Company Benefits
I am representing a contractor based in Yorkshire who are looking to appoint a full time Aftercare Manager within their team.
Location: Yorkshire/North West
Types of projects: Retail, Shopfitting, Commercial
Job Values: £100K-£4M
Fit out, Refurbishment and Construction
Duties & Responsibilities:
* Coordinate and oversee the entire aftercare process for construction projects, ensuring prompt resolution of client issues and concerns.
* Conduct thorough inspections of completed projects to identify any defects or areas requiring remedial work.
* Liaise with clients to understand their aftercare needs and provide guidance and support throughout the process.
* Collaborate with subcontractors, suppliers, and internal teams to schedule and manage the completion of necessary repairs or adjustments.
* Maintain comprehensive documentation of aftercare activities, including defect reports, work orders, and client communication.
* Conduct regular follow-up visits with clients to ensure their satisfaction and address any ongoing questions or concerns.
* Cultivate strong relationships with clients, subcontractors, and suppliers to facilitate effective aftercare service delivery.
* Provide technical expertise and recommendations to clients regarding maintenance, warranties, and ongoing care for their constructed assets.
* Continuously evaluate and improve the aftercare process by implementing best practices and lessons learned from previous projects.
* Stay up-to-date with industry regulations, standards, and trends related to construction aftercare and incorporate them into company practices.
* Collaborate with the project team to ensure a seamless transition from the construction phase to aftercare, providing relevant information and documentation.
* Monitor and manage aftercare budgets, ensuring cost-effective solutions while meeting client expectations.
* Act as a point of contact for client escalations, promptly addressing and resolving any issues that arise during the aftercare phase.
* Provide regular reports and updates to management on aftercare activities, including progress, challenges, and customer satisfaction.
* Foster a customer-centric culture within the aftercare team, emphasizing responsiveness, professionalism, and quality service.
Requirements for the role:
* 5 + years experience as an Aftercare Manager within the construction sector
* Based in or local to Yorkshire
* Open to travel
* Construction/Main contractor background
* Experience within the fit out/retail construction sector
If you meet the above requirements and would like to apply for the role, please call the office on 0161 238 9776 and ask for Hannah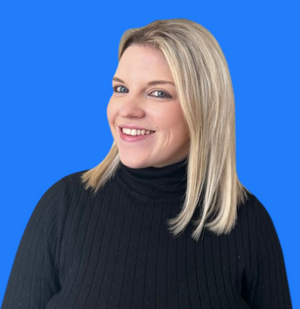 Principal Construction Recruiter