Back to jobs
Job description
Product Manager
Hyde
Salary Negotiable
Working Hours: 40 per week (8.00am until 5.00pm). Hours of work may vary as required to fulfil the requirements of the role.
Main Purpose of the Role:
* Take full ownership for the product(s) within the company.
* Deliver new and existing company products to market.
* Develop and lead the Vision, Roadmap and Strategy for the product such that it supports the company's overall strategy and goals.
* Manage the specified product(s) throughout the entire lifecycle, from conception to obsolescence.
* Ensure that the companies product range is constantly evolving to meet identified market needs across all selling channels.
Main Responsibilities and Duties:
* Develop business cases for new products, improvements and business ventures.
* Generate and own the New Product Development Funnel.
* Develop the core messaging and positioning for the product(s).
* Report progress against agreed plans to the board of directors.
* Act as the liaison between Engineering, Sales, Marketing and Production departments to ensure effective cooperation and communication at all times.
* Act as the company's market expert in relation to the product segment.
* Propose the product pricing strategy to meet revenue and profitability goals.
* Work with the marketing team to support the positioning of the product through traditional sales techniques, marketing collateral, point of sale material, and on digital platforms.
* Work with the sales leadership team to ensure that customer service, salespeople and retailers are properly equipped to sell the features of the product(s).
* Provide Sales and operational forecasts for the product(s) such that production resources and procurement can be planned accordingly.
* Carry out market research as required, to understand customer/user needs.
* Act as the voice of the customer/user within the business.
* Run Beta/Pilot programs with early-stage products or samples.
* Managing the capture and distribution of customer feedback on products.
* Be the advocate of the product both internally and in front of customers/users.
General Responsibilities and Duties:
* Occasional travel is a part of the role.
* Participation in any and all other duties as required by the business.
Essential Criteria:
* Significant experience in a product management role.
* Demonstrated success in defining and launching products that meet and exceed business objectives.
* Excellent teamwork skills.
* Experience working with consumer products, preferably interior, home appliance, lifestyle or home automation products.
* Bachelor's degree in Marketing, Product Design, Engineering or similar.
* Excellent verbal, written communication skills.
* An accomplished presenter.
* Proven ability to influence a cross-functional team without formal authority.
* The ability to effectively manage projects.
* Commercially astute.
If you have the above experience and qualifications and would like to discuss the role further then please contact Gary at Time Recruitment Solutions for a private and confidential chat or simply click 'APPLY' to be considered.
Time Recruitment Solutions Ltd is acting as an Employment Agency in relation to this vacancy.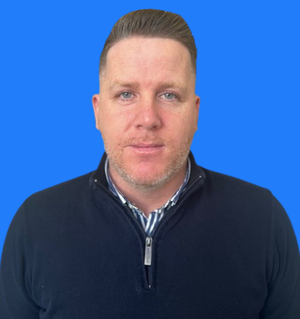 Engineering Divisional Manager