Back to jobs
Job description
Registered Nurse
Salary: £21.00 per hour (Equivalent to £42,042 - £48,048 per annum) + £5000 welcome bonus!
Location: Kings Heath Birmingham
Hours: Days or Nights Available - Full or Part Time
Time Recruitment are assisting a specialist nurse led provider in its search for a Registered Nurse; the company was originally a health and social care provider delivering specialist training; having expanded recently and rapidly in the sector as a leading specialist in providing nursing care for those with complex needs from younger and older adults.
The service is currently under a new registered manager who is also a registered nurse, the Registered Nurse's working he can be assured of phenomenal staffing patient ratios and excellent CQC rating scoring "Good" on all areas.
As a Registered Nurse here you will have the selection of working in a varied setting that caters to the needs of residents with mental health needs, complex care such as acquired brain injury and spinal injury; and high dependency patients developing skills in tracheostomy, NG feeding and ventilators.
The Registered Nurse working here are entitled to an array of benefits including:
* Excellent enhancements for overtime!
* Paid NMC registration after 12 months saving £120
* Superb discount scheme of high tailor retail markets & leisure!
* Refer friends' welcome bonus
* RCNI & E-learning support
* Free PARKING
* Free Uniform
* Industry-leading staff nurse to patient ratio levels
* Renowned preceptorship programmes
* Internal and external training opportunities
* Mentorship qualification sponsorship
As a Registered Nurse here your duties will include:
* Responsible for the 121 unique care with each service user within your designated unit
* Overseeing clinical delivery on the unit
* Named nurse responsibility for 10 patients
* Direction of care/support staff within your unit
* Personalised care planning and delivery
* Medication rounds and audits
We ask all applicants for the Registered Nurse role to hold a valid NMC nursing pin and be RGN, RMN or RNLD qualified.
If you feel you have the right credentials for this role and would like to know more about the Registered Nurse role then don't hesitate to contact Larissa at Time Recruitment.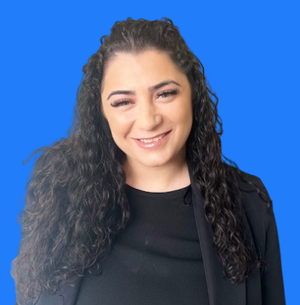 Principal Healthcare Recruiter