Back to jobs
Job description
Job Title: Registered Nurse
Hourly Compensation: £18.50 - £20.50 (Depending on Experience) + Paid Breaks
Welcome Bonus: £1,000
Location: Cardiff, CF14
Availability: Full-time and part-time positions
Rating: 10 on carehome.co.uk

One of the largest independent healthcare provider is currently seeking a Staff Nurse for their outstanding home in the area of Whitchurch, Cardiff. We are currently on the search for experienced Staff Nurses to work within qualified to work within their specialist units.

The service is easily commutable with bus and train routes nearby and offers free parking. The facility in Whitchurch has 78 beds in total consists of three units: "
* Residential
* Residential Dementia
* General Nursing

The general nursing unit provides general and palliative care. Staff Nurses working here will gain a wealth of nursing skills including syringe driver, peg feeding, catheterisation and gold standard end of life care.

This is a varied site with a long standing manager in place but generally has excellent staffing levels and has a fully compliant CSSIW report; you will be lead nurse for a small group of patients within your desired unit.

This fulfilling position offers a comprehensive induction program and supervision to help you build strong relationships with and better understand your patients. You will have autonomy in your role, leading the delivery of care, implementing necessary care adjustments, and ensuring the efficient operation of the care home.

In recognition of your dedication and expertise as a Staff Nurse, you will receive the following benefits:
* 28 days of annual leave
* Provision of hot meals during 12-hour shifts
* Comprehensive induction, continuous training, and development opportunities, including the possibility of participating in internal apprenticeship programs
* Access to MyHealthcare, a service offering quick and convenient access to free support, advice, and treatment for various health-related issues. This includes remote GP consultations, physiotherapy, and mental health support, all accessible through a single phone number.
* Participation in the NEST workplace pension scheme, along with life assurance and bereavement support
* Eligibility for a Healthcare Insurance Cash Plan (after 18 months of service), allowing you to claim expenses related to routine treatments such as dental, optical, and private prescriptions
* Access to Wagestream, a service that enables you to access your income before the scheduled payday when needed.

With a reputable and well-established company, you can expect advance notice of your work schedule. If you possess a strong clinical background, are RGN/RMN qualified, and are seeking the next step in your career, we encourage you to apply below for immediate consideration or contact us directly.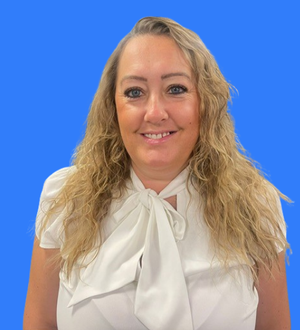 Healthcare Divisional Manager