Back to jobs
Job description
Sales Manager
Manchester
£28,000 + £35,000 - £40,000 OTE
Free Parking / Hybrid Working
The company:
Our client is an thriving & expanding business in Manchester that has grown from £3m to £27m revenue in the past 5 years. They're finalising plans for their next phase of growth & are looking to hire a Sales Manager to lead the expansion.
The Sales Manager report into an impressive Sales Leader, who is driven, ambitious, and loves developing people. The working environment is fast paced, lively, and you'll have the opportunity the implement new ideas & affect positive change.
The role:
* Sales Managers will manage 10 Sales & Customer Service Advisors who sell B2C from inbound enquiries
* Advisors sell, upsell, and cross-sell multiple services, and use a service-focused sales
* Managers with manage & motivate the team
* Set targets & KPI's
* Implementing new ideas & a sales strategy
* Drive productivity & getting the team performing
* Training & coaching in a hands-on style
* Reporting into Senior Management
* 121's, meetings, buzz sessions
The package:
* £28,000 salary
* £35,000 - £40,000 OTE
* 27 holidays & bank holidays
* Free Parking
* Hybrid working
* Subsidised lunches in an on-site restaurant
* Private medical insurance
Requirements:
Experience in Sales Management is required
Sales Manager, Sales, Manager, Sales Director, Business Development, BDM, Manchester, Manchester, Team Leader, Customer Service, Hyb
Time Recruitment Solutions Ltd is acting as an Employment Agency in relation to this vacancy.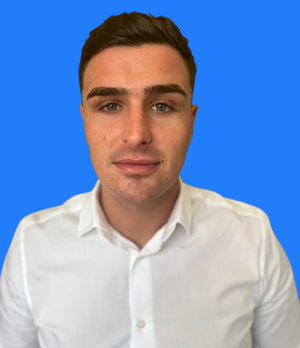 Senior Recruitment Consultant