Back to jobs
Job description
Senior Nurse
£22.00 per hour + Excellent Benefits + £5000k Bonus!
Location: Kings Heath, Birmingham
Hours: Full time - days only
Senior Nurse required for an exemplary award winning care provider we are excited to announce that we are currently working with one of our national care providers to help place a Senior Nurse within an overall GOOD CQC. This service is one of a kind and is home to a maximum of 30 residents who have diagnosis including dementia, complex mental health needs, neuro-disabilities and strokes.
What your typical Senior Nurse day involves
As a Senior Nurse within this service, you'll work with like-minded colleagues, as part of a multi-disciplinary team, to provide the highest standards of nursing care for the residents. Their Nursing/Care assistant ratio is amongst some of the best in the UK, with this home's average ratio being 4 care assistants to every senior nurse. The Senior Nurse will be forefront of clinical care delivery, and will be responsible in providing strong leadership skills to develop and improve the quality of life.
As the Senior Nurse you'll work in a close team and build good working relationships with internal and external people and work closely with the MDT team to ensure the care provided is appropriate. You will also support with safe effective processes for the ordering, handling, storage, administration, recording and disposal of drugs. You will also carry out reviews and document care plans on a regular basis. You will support the registered nurses and newly qualified nurses with any training needs. As the Senior Nurse you must demonstrate a competent knowledge on policies and procedures also adhering to the NMC Code and updating your professional knowledge.
The ideal Senior Nurse will have the following:
* You will be a registered nurse (RNLD/ RMN/ RGN) and will have a valid NMC pin.
* You will provide warmth, enthusiasm and compassion when providing care to our service users.
* You will always strive to provide great quality holistic care, making every day better than the last; promoting our core values: maintaining independence and dignity to our service users.
* You will be a team player, demonstrating outstanding communication skills and will be able to demonstrate effective teamwork as part of a multi-disciplined team.
* You'll be up to date with current evidence-based practice and have a working knowledge of CQC Standards and Regulations and will work using your initiative making effective decisions to improve care quality.
Benefits in this Senior Nurse role:
* Paid NMC registration after 12 months saving £120
* Superb discount scheme of high tailor retail markets & leisure!
* Refer friends' welcome bonus
* RCNI & E-learning support
* Free PARKING
* Free Uniform
* Industry-leading staff nurse to patient ratio levels
* Renowned preceptorship programmes
* Internal and external training opportunities
* Mentorship qualification sponsorship
For any further information regarding this Senior Nurse job, please contact Larissa at Time recruitment solutions.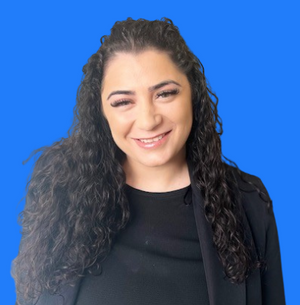 Principal Healthcare Recruiter