Back to jobs
Job description
Staff Nurse - RMN/RNLD
Location: Foleshill, Coventry (CV6)
Salary: £33,000 - £37,500 per annum + Excellent Benefits
Hours: Days or Nights Available - full or part time
Time Recruitment is pleased to be supporting a largely recognised successful charity in their search for a Staff Nurse - RMN/RNLD for their recovery service in Foleshill, Coventry.
A centre of excellence the service supports adults moving towards recovery and independent living; it's been open since 2018 and as a mental health recovery unit your role will be nursing, therapeutic intervention and support for their 11 service users.
At a maximum occupancy of 14 the service helps those with mental health and associated learning disability needs; at current the primary diagnosis is personality disorder with associated autism/learning difficulties.
Ran by a RMN and deputised by a RMN there is an extensive clinical team and MDT on site such as occupational therapists and psychologist; the psychologist will offer you weekly support by offering you clinical supervisions.
Duties for the Staff Nurse RMN/RNLD role include:
* Staff allocations
* 1-2-1 sessions with the service users
* Observations and care planning
* Review meetings and MDT liaison
* Risk assessment and safeguarding
* Weekly psychologist case groups
* Medication rounds
In turn for your commitment as a Staff Nurse RMN/RNLD here you will receive the following benefits:
* Competitive pay rate, reflecting your skills and dedication
* Flexible hours that accommodate your personal commitments and preferences.
* Benefit from regular pay rises and reviews, ensuring your hard work is recognized.
* Have the chance to have a pensions scheme/life pension
* Hot meals provided on shift
* Free parking
* Pay rise twice a year, increase your salary
* Christmas and new year - double time
* Overtime is at time and a half on short notice
* Training package being introduced by local council
* Clinical supervisions done by clinical psychology team
With excellent staff nurse to patient ratio's and support from a not for profit organisation you can be guaranteed ongoing CPD and development as a Staff Nurse RMN/RNLD here.
If you are a Staff Nurse RMN/RNLD nurse with a valid NMC pin contact Sarah at Time Recruitment or apply below!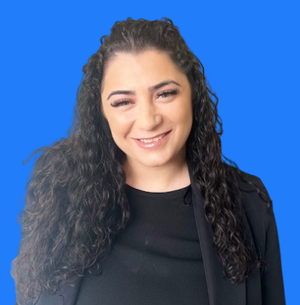 Principal Healthcare Recruiter