Back to jobs
Graduate Sales Consultant
Job description
Trainee Salesperson
M&B Office
Hours of Work Monday to Thursday: 08.45am to 5.00pm / Friday: 08.45am to 4.30pm. Flexibility as required to meet business needs.
Reporting to Depot Manager
Main Purpose of Role
Learn the technical aspects of Steel Stockholding and train in a range of commercial processes, including Sales, Customer Service and Account Management. The aim is to become capable of maximising company revenue, by attaining new customers and processing customers' orders, ensuring all aspects meet the requirements of the customer and the company. Skills and experience will be acquired through on-job training.
Key areas of Responsibility
Main Role and Responsibilities
* Build, develop and maintain good working relationships with existing customers, responding to requests efficiently and courteously
* Gathering market and customer data/information
* Prospect for new business by contacting potential customers and promoting the benefits of making purchases with Hall & Pickles as opposed to other companies
* Negotiate terms of an agreement, closing sales and variations in price, delivery and specifications
* Liaise with suppliers to check on the progress of existing orders
* Check quantities of goods in stock
* Record sales and order information using Company systems
* Monitoring own sales performance, aiming to meet or exceed targets
* Make accurate, rapid cost calculations and providing customers with quotations
* Scan and print dispatch documents
* Goods inwards administration
* Understand and aim to pre-empt the individual needs of each customer
* Carry out prompt calls to develop and expand business with existing customers
* Carry out pro-active sales calls to prospective customers, including cold calling and pitching products, whilst maintaining a good working relationship with new contacts
* Promote current and new product lines to prospective and existing customers
* Process customer orders and follow up on quotes, outstanding orders, etc.
* Liaise with customers to successfully resolve any potential issues and increase sales revenues as appropriate
* Provide high levels of customer service to achieve customers complete satisfaction
* Once trained, work to exceed KPI's set and personal sales targets
Other Duties
* Liaise with the wider M&B sales team, along with other company departments and Head Office as required
* Carry out any other duties and responsibilities within your capabilities, as directed by your Line Manager and/or other Senior Managers
* Attend relevant meetings and training events as required, with a view to continually improving your own performance
* Ensure own health and safety and that of other employees is not put at risk by their actions.
* Follow company policies and procedures at all times.
This list cannot be considered as a complete list of responsibilities and may be asked to carry out further or alternative duties at any time.
Person Specification
Requirements of the Role
 Enthusiastic and willing to learn about the industry and all aspects of the role
 Ability to use own initiative and work independently
 Adaptable and a collaborative team player
 Numerate, IT skills and good general "A" level education with a minimum of 5 GSCE's Pass Grades, to include math, English, and 2 A levels. (Desired)
 Good communicator (written/verbal) with a personable, professional manner
 Demonstrates ambition and a desire to succeed
 Computer literate (MS Office), with good analytical skills
Time Recruitment Solutions Ltd is acting as an Employment Agency in relation to this vacancy.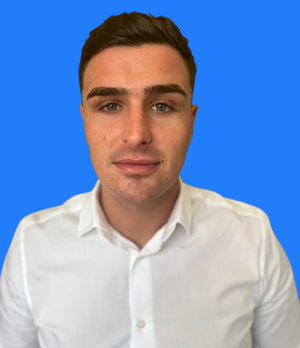 Senior Recruitment Consultant