Back to jobs
Job description
Registered Nurse
Location: Bristol
Salary: £41,561 per annum + £26.00 overtime rates + Tier Two Welcomed!
Hours: Days & Nights only available
'Award Winning Care Home'
Time Recruitment are currently looking to recruit a Registered Nurse (RGN, RMN or RNLD) to work in an award-winning care home located close to the centre of Bristol. This care home has grabbed awards in the Great British Care. Including 'Nurse of the Year' and 'Registered Manager of the Year'. The homes CQC report is exemplary making it a fantastic environment for any good, registered nurse to work in.
These 60 + bedded high specification homes provide personalised nursing and residential care for older people in a supportive, friendly and homely environment. Staffing levels are kept consistently high and retention rates in this home are above and beyond that of its neighbouring competitors.
This is a permanent role offering 22, 33 or 38.5 hours per week (Days or Nights available). The starting salary is a competitive rate of £20.76 per hour.
This company are renowned for cherishing and rewarding their employees, as part of your employment package you can expect the following benefits for Registered Nurse role include:
* Overtime payment of £26.00 per hour if shifts over contracted hours picked up
* Fantastic support with Induction through Quality Matters Manager
* Fantastic support with Learning & Development - fully funded clinical skills and mandatory training
* Full support if required with Revalidation
* Free access to Royal Marsden Clinical Procedures Manual - online which also supports Revalidation
* RCNi eLearning system to support learning & development and Revalidation - free access to nurses
* Joint working with NHS/Universities to provide student placements at homes with additional benefits for nurses to gain mentorship and leadership qualifications.
* Career opportunities within company to progress to Clinical Lead, Nurse Manager, Regional Support Manager, Director level.
* DBS check provided free of charge
* Uniforms, drinks and parking provided free of charge.
* Pay review every July (has typically been over & above national average and will reward qualification and loyalty to company)
* 'Refer a Friend' scheme worth £500
Registered Nurse duties includes:
* Mentoring and supervising care staff
* Management of medications and medication audits
* Delivering clinical excellence and promoting high standards
* Risk assessment and safeguarding
* Admission and discharge
The registered nurse will look forward to massive opportunity for up-skilling, progression and training, with a company that really care for their employees as well as having a fantastic ethos with regards to the care administered to their residents, keeping person centred care at the forefront of everything that they strive for.
Please contact Larissa at Time Recruitment or alternatively please click 'APPLY' below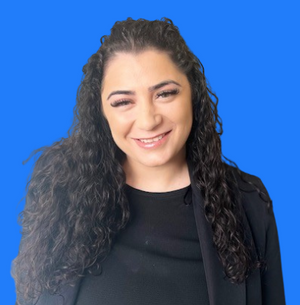 Principal Healthcare Recruiter