Back to jobs
Job description
Job Title: Registered Nurse
Hourly Compensation: £19.67 - £21.73 (Experience-Dependent) + Paid Breaks
Welcome Bonus: £1,000
Enhancements: £1.50 per hour for weekends, £2.00 per hour for overtime
Location: Fleet, Hampshire GU52
Availability: Full-time and part-time positions
CQC Rating: GOOD

This role is situated in a charming care home that boasts contemporary amenities. Nestled in a delightful suburban setting surrounded by beautifully landscaped grounds, which include mature trees, an inviting patio area, and a serene sensory garden.

It is an exceptionally varied position where you will take on a leadership role, motivating and empowering your team to excel. Providing clinical guidance and training to your colleagues, you will ensure they are well-prepared and inspired to deliver the highest quality of care.

What we require from you:
* A deep passion for caring for elderly and infirm individuals, as well as a commitment to preserving their dignity and independence.
* A thorough understanding of the NMC Codes of Conduct and a genuine dedication to expanding your professional knowledge.
* A respectful, polite, and compassionate demeanor, with a belief in giving your very best at all times
* Registered Nurse status and a valid NMC PIN.

This fulfilling position offers a comprehensive induction program and ongoing supervision to help you establish strong relationships with and gain a deeper understanding of your patients. You will have the autonomy to lead the delivery of care, implement necessary adjustments, and ensure the smooth operation of the care home.

In recognition of your unwavering dedication and expertise as a Staff Nurse, you will receive a range of benefits, including:
* 28 days of annual leave
* Provision of hot meals during 12-hour shifts
* Comprehensive induction, continuous training, and development opportunities, including the possibility of participating in internal apprenticeship programs
* Access to MyHealthcare, a service that offers quick and convenient access to free support, advice, and treatment for various health-related issues. This includes remote GP consultations, physiotherapy, and mental health support, all accessible through a single phone number.
* Participation in the NEST workplace pension scheme, along with life assurance and bereavement support
* Eligibility for a Healthcare Insurance Cash Plan (after 18 months of service), allowing you to claim expenses related to routine treatments such as dental, optical, and private prescriptions
* Access to Wagestream, a service that enables you to access your income before the scheduled payday when needed.

With a reputable and well-established company, you can anticipate receiving your work schedule well in advance. If you possess a strong clinical background, hold RGN/RMN qualifications, and aspire to take the next step in your career, we encourage you to apply below for immediate consideration or to contact us directly.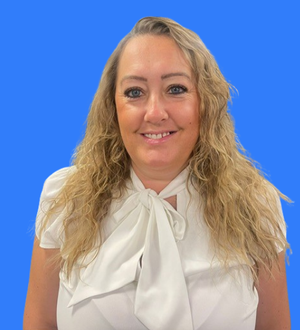 Healthcare Divisional Manager