Back to jobs
Job description
RMN Nurse
Salary; £20.00 per hour (Equivalent to £35,100 per annum) + £1.50 extra weekday!+ £2.00 weekend overtime enhancements!
Location: Ripley, Derbyshire
Hours; Days
"Rated Good by CQC"
Time Recruitment are working in partnership with an innovative provider on the search for an RMN Nurse to join there exemplary nursing team. The mental health nursing home service has been operating for a long-time and was taken over by the existing provider in 2015!
The RMN Nurse will be joining a service which has excellent staffing ratios and treats all the service users with dignity, respect and truly focuses on delivering high focused care through tailored care planning systems in place. The nursing home manager who is also RMN trained progressed from an RMN Nurse to her most recent post as the Home Manager. She also manages the home to good standard with the current CQC scoring "Good" on all 5 domains!
The service provides care for predominately older adults age group varying from 18 - 65, caring for those who may be suffering with mental health conditions which may vary from Schizophrenia, Korsakoff, Bipolar, Dementia care, Learning disabilities and some service user may have a dual diagnosis. It is a very rewarding role and sometimes the RMN Nurse will also support some of the service users to be rehabilitated back into the community.
The service is of a medium size and caters for no more than 20 clients when full with an experienced team on-site, the RMN Nurse working here can be rest assured there always plenty of support available.
RMN Nurse Position Remuneration:
* £1.50 weekday overtime rates
* £2.00 weekend overtime rates
* Pay review after a successful probation
* Robust induction
* Free parking
* Free DBS
* Free uniform
* Free DBS
* Comprehensive induction program
* Excellent training academy that offer RMN Nurses scholarships! + opportunities to obtain level 5 and above in leadership & management!
So, if you an experienced RMN Nurse with an active NMC pin, or maybe you're a newly qualified RMN Nurse at the beginning off your career and have a real passion for mental health and supporting service users on their therapeutic pathways! If, so Time Recruitment would like to hear from you so don't wait APPLY! below today or please contact Larissa at Time Recruitment to find out more!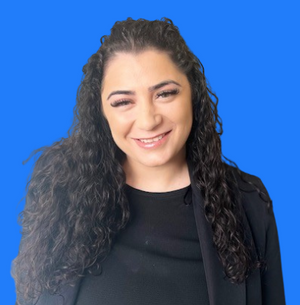 Principal Healthcare Recruiter