Back to jobs
Job description
Registered Home Manager
Location: Kings Heath, Birmingham
Salary: £47,000 - £50,000 per annum D.O.E
Hours: Days - Monday to Friday - 9.00am to 5.00pm.
Time Recruitment is exclusively assisting a local nursing home in the Kings Heath area of Birmingham in its search for a Registered Home Manager; the provider has been operating for over 20 years and has enjoyed much success; they have 3 services in Birmingham that are thriving with expansion plans to grow throughout UK.
As a small family orientated group the provider offers a hands-on approach, a dedication to their services and invests heavily staff development and service provision development; they offer a supportive approach and a Registered Home Manager here will benefit from a onsite quality manager; several months handover from the current manager and an effective sales and marketing system and budget management assistance from the senior team.
The service is largely residential with a separate general nursing unit, some residents have varying types of dementia but there is no challenging behaviours on site; the service offers an exceptional palliative care service and staff have received training for the local hospice; overall there is 74 beds at the home at maximum occupancy.
This recently renovated care home has exceptionally high standards with incredible staffing ratio's and a strong clinical leadership team.
Alongside the service having excellent review scores benefits for the Registered Home Manager role also include:
* Longstanding clinical team
* Additional support from onsite quality manager and the previous home manager for the service
* Carematch bidding system enabling easy occupancy increase
* COVID fee with strict infection control procedures
* 33 days annual leave
* NMC & DBS paid for
* Regular team nights out
* 3% contributed pension
* Retail discounts
* Additional management training/qualifications paid for
The deputy manager is clinical so we are searching for a NMC registered nurse ideally or a non-clinical registered home manager; with leadership experience and previous CQC registration experience for the post; full training and support is on offer so we do not require budget management experience but we are looking for an ambitious NMC Registered Home Manager to come and join this hardworking team in their journey to achieve gold standards frameworks and outstanding status with CQC!
For further information on the role of Registered Home Manager contact Larissa at Time Recruitment or apply below for immediate shortlist and consideration!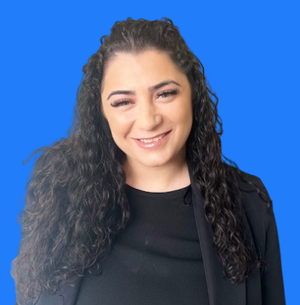 Principal Healthcare Recruiter