Back to jobs
Job description
Registered Nurse
Location: Oakham, East Midlands
Salary': £21.56 - per hour + Excellent Benefits + £26.00 per hour Overtimes rates! + Tier two welcomed!
Hours: Days only!
Time are working in partnership with an innovative provider to recruit registered nurses who are truly passionate about person-centred care tier two sponsorship registered nurses are also welcome to apply. The Registered Nurse will be joining a nationally recognised care group who have an outstanding reputation in the sector; over 90% of their care homes are rated GOOD or Outstanding with CQC.
This service is located Oakham, Leicester and is rated Good with CQC, the home specialises in age related conditions, frailty, reablement and active recovery, dementia care, physical disabilities and complex care. We are looking for an experienced mentor/leader to join their team as a Registered Nurse.
Overall, the service accommodates up to 80 + residents when full; which this is split into 4 manageable units. The registered nurse will be supported by a well-established; reputable home manager and clinical lead; alongside having another Registered Nurse on shift with you.
Benefits for Registered Nurse include:
* Overtime payment of £26.00 per hour if shifts over contracted hours picked up
* Fantastic support with Induction through Quality Matters Manager
* Fantastic support with Learning & Development - fully funded clinical skills and mandatory training
* Full support if required with Revalidation
* Free access to Royal Marsden Clinical Procedures Manual - online which also supports Revalidation
* RCNi eLearning system to support learning & development and Revalidation - free access to nurses
* Joint working with NHS/Universities to provide student placements at homes with additional benefits for nurses to gain mentorship and leadership qualifications.
* Career opportunities within company to progress to Clinical Lead, Nurse Manager, Regional Support Manager, Director level.
* DBS check provided free of charge
* Uniforms, drinks and parking provided free of charge.
* Pay review every July (has typically been over & above national average and will reward qualification and loyalty to company)
* 'Refer a Friend' scheme worth £500
Registered Nurse duties includes:
* Mentoring and supervising care staff
* Management of medications and medication audits
* Delivering clinical excellence and promoting high standards
* Risk assessment and safeguarding
* Admission and discharge
If you are a newly qualified or experienced Registered Nurse wanting to join a progressive company and this service in its journey to grow clinically as a Registered Nurse APPLY BELOW or contact Larissa at Time Recruitment.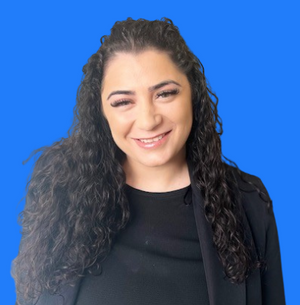 Principal Healthcare Recruiter