Back to jobs
Job description
Join Our Exceptional Registered Nurse Team
Registered Nurse - Sutton Coldfield, West Midlands
Salary: £22.00/hour (£41,184/year) + Paid Breaks
Hours: 36 hours/week, NIGHTS only (7:00 PM - 7:00 AM)
Why Choose Our Registered Nurse Team:
* Registered Nurses at the Core: Passionate about person-centered care
* Proven Excellence: Demonstrated GOOD CQC ratings
* Comforting Environment: A homely atmosphere to enhance patient well-being
What Our Registered Nurses Will Do:
* Caring Expertise: Provide expert care for older adults and elderly frail individuals
* Future-Focused: Prepare for complex care clients on the horizon
* Exceptional Staffing: Benefit from unrivaled staff ratios
Qualities We Value in Our Registered Nurses:
* Clinical Competence: Syringe drivers and Tracheotomies competence or willingness to train
* Leadership Excellence: Strong leadership skills
* Heartfelt Compassion: Show genuine compassion
* Effective Communication: Excellent communication and interpersonal skills
* Clinical Excellence: Commitment to clinical excellence and gold standard frameworks
* Resident Advocacy: Promote resident independence
Rewards for Our Registered Nurses:
* Competitive Compensation: Attractive pay rates
* Impressive Pension: A remarkable 3% pension contribution
* Career Growth: Access to career development and training
* Comfort and Convenience: Free uniform and meals
* Time for Rest: 28 days annual leave (including Bank Holidays)
* Recognition: Long Service Awards
* Positive Atmosphere: Enjoy a great working environment
* Savings Opportunities: Employee discount scheme
Join Our Forward-Thinking Registered Nurse Team:
* Clinical Leadership: Led by a clinical manager
* Experience Counts: Our nursing staff boasts 10+ years' service
* Striving for Excellence: Aiming for gold standard frameworks
Ready to Elevate Your Nursing Career?
Apply Today: Contact Larissa at Time Recruitment or click below to be shortlisted for the Registered Nurse role.
Elevate your nursing career with us!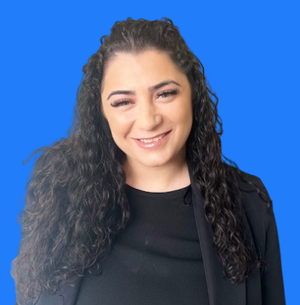 Principal Healthcare Recruiter