Back to jobs
Job description
RMN Nurse
Salary: £19.00 per hour (£42,360.50 per annum) + Paid Breaks
Hours: Nights - 42 hour contract
Location: Nuneaton, Coventry
Time Recruitment is assisting an innovative; progressive healthcare provider that offers an individualised care pathway promising genuine co-production of idiosyncratic plans of care for those with mental health needs and learning disabilities in its search for a RMN Nurse's.
This service is a specialist unit for those with mental health needs, with no more than 20 beds in total, the facility will specialise in assisting those on community treatment orders and section 117's and stopping PICU or long term admissions and providing successful rehabilitation.
Your role as a RMN Nurse here will be to:
* Manage symptoms and associated risk behaviours
* Manage relational difficulties and reduce distress and associated risk behaviours in order to achieve improved mental health and social, relational and occupational functioning
* Assist patients with a move towards independent living using an 18 month rehabilitation programme
* Undertake clinical audits and conduct medication rounds
* Guide junior RMN nurses
You will benefit from seeing your patients successfully rehabilitate and join the community; in a company that has an excellent ethos and nurse managers with an excellent track record; with some of the best staff nurse to patient ratio's the industry has to offer.
Other benefits for the RMN Nurse include:
* BLUE Light chip card
* Registration Fees paid
* Free Parking
* Employee assistance program
* Continuous professional development
* Wellness Programs
* Great Career opportunities
* NMC pin paid
* Robust 3-week training
Training is available in the following areas:
* 5-day CPI training
* 3 week induction
* Psychoanalytical behaviour training
Are you staff nurse wanting to return to the patient group you love? Do you want to benefit the lives of younger adults with a primary diagnosis in mental health and aid them in flourishing?
If you are a RMN Nurse looking to work with a highly accredited 'outstanding' RMN Nurse manager; qualified nurse and lecturer and develop your skills apply for the staff nurse role today; or click apply below for immediate consideration.
Any questions about the staff nurse position? Contact Larissa at Time Recruitment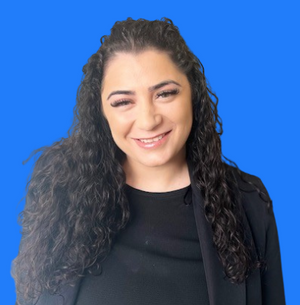 Principal Healthcare Recruiter