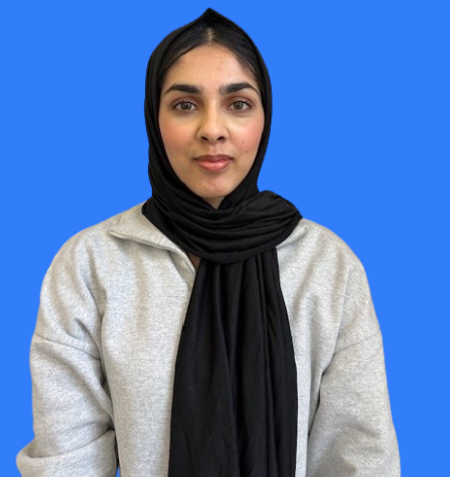 Back to Team
Umay
Akhtar
Healthcare Recruiter
​I joined Time Recruitment as a Trainee Recruitment Consultant specialising in the recruitment of clinically trained candidates.
Whilst working in sales management for 2 years prior to joining Time Recruitment a passion for recruitment grew inside me. Since making the switch from sales management to recruitment I am now able to use all my transferrable skills by building strong candidate and client relationships and placing candidates in exciting careers that they enjoy.
I am a people's person and enjoy meeting new people. If I'm not in the office, you'll find me in the gym or spending time with family and friends.
Registered nurse
Borehamwood
Up to £53664.00 per annum
Position: Registered NurseLocation: Borehamwood, HertfordshirePay Rate: £21.50 per hour + Paid breaks! Earn up to £54,000 per annum!Working Hours: Days available, Flexible hoursAbout the home:Time Recruitment is delighted to offer an exciting opportunity for a Registered Nurse to join a dedicated team at a local nursing home in Borehamwood. The facility is renowned for providing the highest standard of person-centred care to residents and are proud to maintain GOOD...

Umay Akhtar
Healthcare Recruiter
Registered Nurse
Harrow
Up to £44772.00 per annum
Job Title: Registered NurseLocation: Harrow, LondonHourly Rate: £20.50 + Excellent Benefits (Potential annual earnings up to £45,000!)Full-time and Part-time positions availableShifts: Day and Night ShiftsAre you a compassionate and dedicated Registered Nurse with a desire to positively impact the lives of residents? Join at a well-established nursing home in London, renowned for its exceptional care and GOOD CQC standards.About the Facility:The nur...

Umay Akhtar
Healthcare Recruiter